Capacity Monitoring in detail
It is available for:
IBM Storwize/SVC/FlashSystem
Lenovo V Series (V5030/V3700)
Inspur AS5600/5500/2600/2200
Hitachi VSP/VSP-G
HPE XP7/8
HPE Primera, 3PAR
Further storage devices will be coming in future releases.
This feature uses
smart trending
graphs.
Monitored subsystems
Monitored capacity
Formated
Raw
Replication
Snapshot
Virtual
Deduplication
Compressed
Spare
It also allows you to define Tier price TB in a
storage configuration
, then you get Tier TB/price based graphs.
Capacity table

Capacity Formated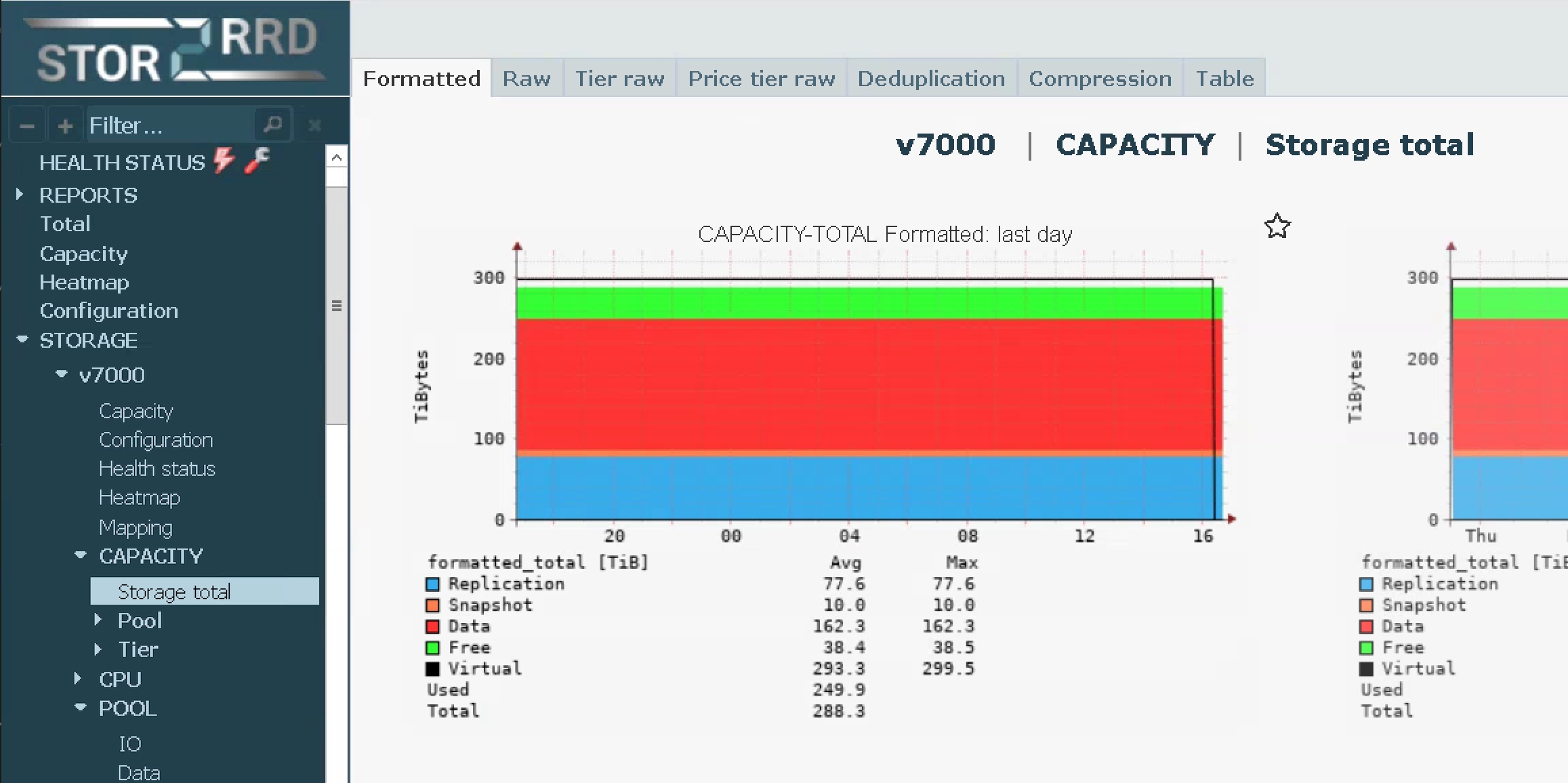 Capacity Formated - Prediction

Capacity Raw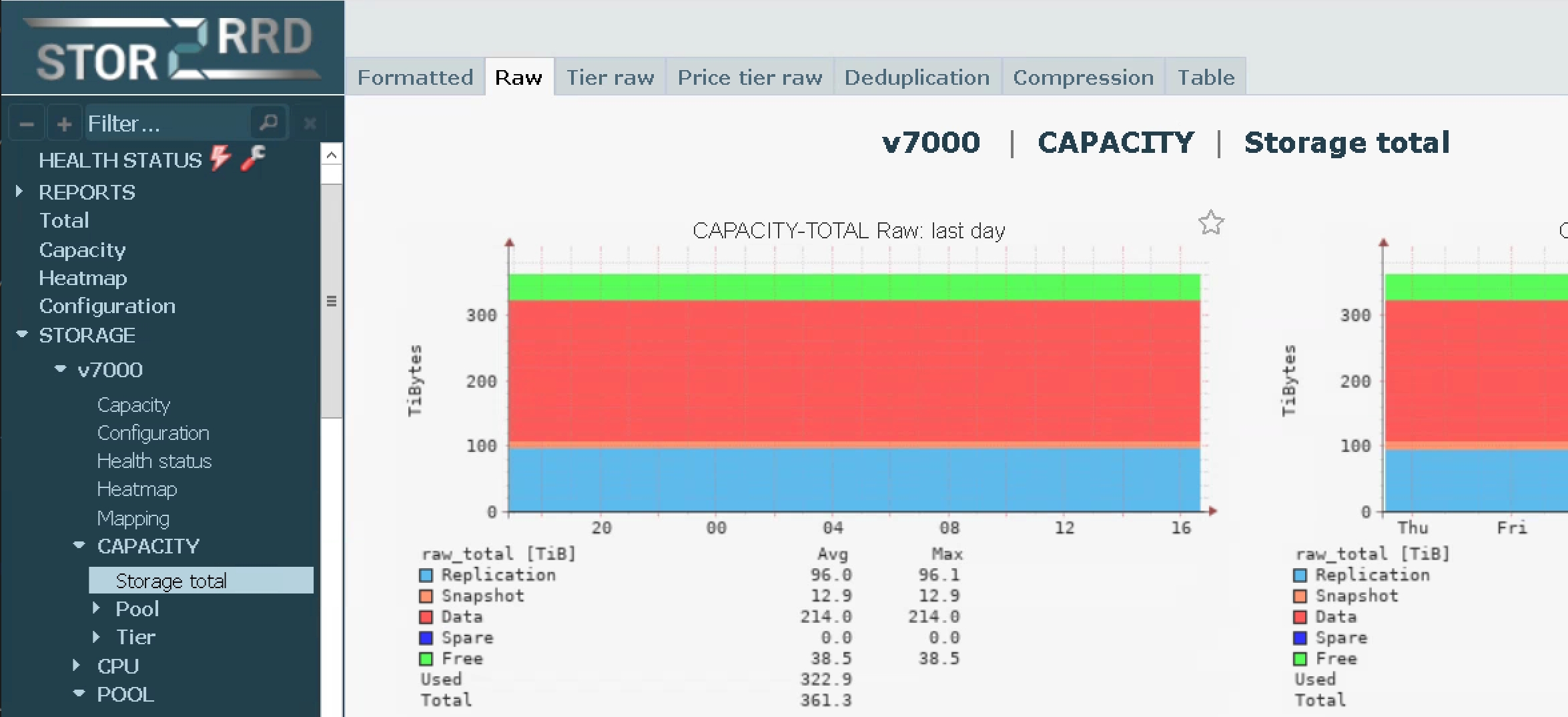 Capacity Tier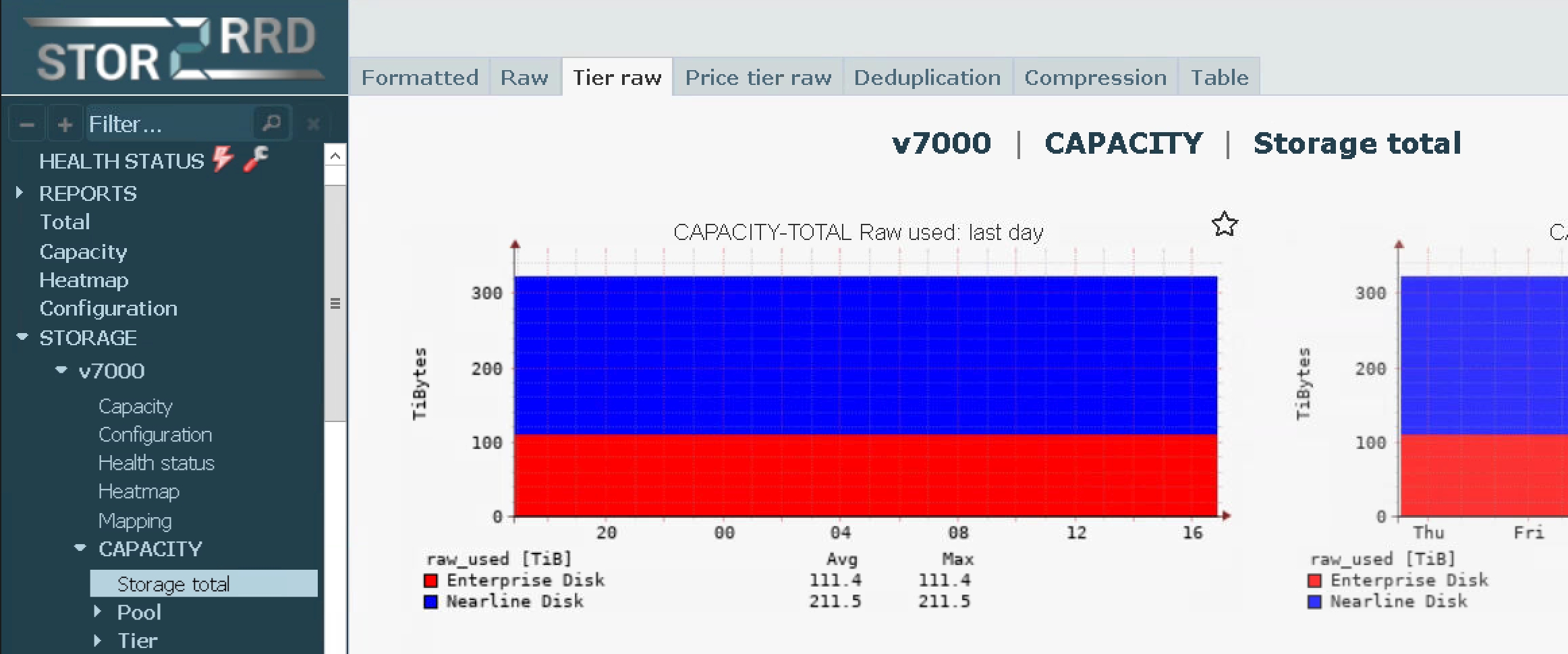 Capacity Price